Mountain View Cemetery

Vancouver's only cemetery is located west of Fraser St, between 31st Ave and 43rd Ave. Owned and operated by the City of Vancouver since 1886, Mountain View is made up of 106 acres of land with approximately 92,000 grave sites and 145,000 interred remains.
A rare opportunity to buy burial space
Now for the first time in a quarter century, you can buy a burial plot among Mountain View Cemetery's beautiful vistas.
The available plots were purchased prior to 1940, but have never been used or claimed by the buyers or their families.
The cemetery's central location and open space make it a unique place to honour the memories of lost family and friends, where visitors can engage with nature and history.
Plan ahead for a burial or cremation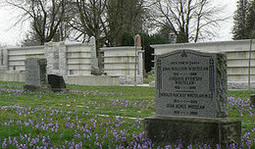 Vancouver's only cemetery has new spaces available, including space for casket graves, in-ground cremation space, and above-ground columbaria.
Plan a memorial service or event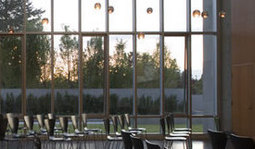 Celebration Hall is a perfect setting not only for memorial services, but also for a wide range of other events, from corporate retreats to other gatherings.
Tours and events at the cemetery
Mountain View offers an ideal setting to engage with both history and nature. Take in one of our events or walking tours.
Lookup burial sites on your smartphone and tablet
Search cemetery records by name, view burial plot details, and see the burial location on a map. Download iCemetery for iPhone and Android.